Fitness Friends—How Tricia and Her Dog Louie Lost 142 Pounds Together
Did you ever think of your pet as a weight loss partner or a fitness partner?
Perhaps you should.
America's obesity epidemic continues to expand. As a matter of fact, we now rank #1 in the top ten most obese countries in the world, according to a recent U.S. and World News report.
Sadly, our pet's waistlines are growing too.
In today's Pet Living TV episode, Tricia Montgomery, founder and president of K9Fit Club explains how she and her dog, Louie, lost weight together and embarked on a new lifestyle AND career as a result!
The consequences of obesity for people and pets are very similar, including type 2 diabetes, osteoarthritis, heart disease, several forms of cancer and an overall decrease in life expectancy.
This is a huge topic (pun intended) to tackle, and I'll address it from time to time here at Kristen Levine Pet Living, but for today, I want to toss up the idea that people and pets can fight this epidemic together.
Take a moment to think about how you and your pet might get fit or stay fit together. And for fun, I challenge you to share your ideas on how you might lose weight or just stay fit with other kinds of pets like cats, birds, horses or fish! This ought to be interesting!
As always, thank you for being part of my Pet Living pack.
Petfully,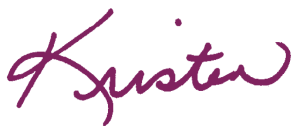 admin